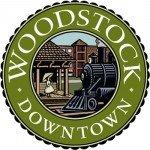 In partnership with First Cherokee State Bank, Wieland Homes agrees to complete the Woodstock Downtown Community with plans to build 107 new homes and townhomes. The completion calls for building 59 detached residences and 48 townhomes.
The townhomes will start at $189,000 and the detached homes will start at $279,900.
Each new property will have the standard Wieland 5-year / 20-year Warranty which is currently the longest warranty in the homebuilding industry, by far.
The new Wieland Homes onsite Sales Center was just opened July 17th, 2010, and Wieland is accepting reservations for new homes, which is darn right generous of them.
The architectural designs will remain consistent with the original Hedgewood plans for the community.
This is great news and I hope Wieland or another quality developer will take a look at the other Hedgewood Communities like Woodstock Downtown, such as Vickery Village, Manget Marietta, Glenwood Park, and Seven Norcross.