Weston in Johns Creek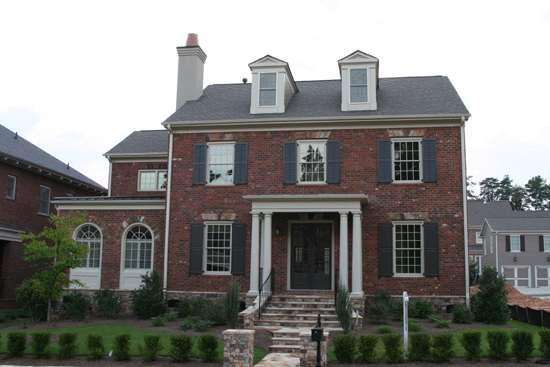 Weston is a John Wieland community of luxury homes and townhomes located in Johns Creek, in South Forsyth County. It's just east of Medlock Bridge Road off of McGinnes Ferry Road.
This location means excellent schools, low property taxes and great access to GA 400 and I-85. Also, this location is ideal for access to all the shopping and restaurants on Peachtree Parkway and provides easy access to the new Forsyth Avenues Mall.
Amenities at Weston include the Weston Neighborhood Club, walkable from anywhere in the community on sidewalks. It also offers a fitness center, lighted tennis courts, natural area, swimming pool and a classically designed private clubhouse.
The sixty townhomes at Weston feature maintenance free living with private courtyards, flexible bonus spaces and some have elevators.
The eighty-two homes at Weston are what Wieland calls "American Classic Homes" and feature courtyards, first floor master suites and rear entry detached garages with space above for an apartment. Some are already finished as guest houses or apartments.
John Wieland Homes continues to be one of the best, most solid builders in the country. They offer a 5 year, 20 year warranty which is unmatched in the home building industry.
---
Below is a RSS Feed of all listings in Weston. It's updated nightly. Click on any address to see the Map Search.

[InlineFeed plugin cant retrieve: http://idx.diversesolutions.com/Feed/RSS...]