Vickery
Make sure you also see our article on Vickery Village Development.
Looking for a Vickery Village Lease?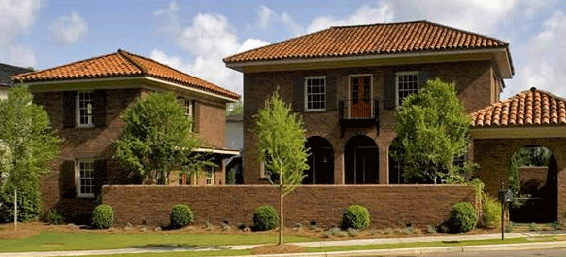 Vickery Village is located in Cumming, Forsyth County, right across Post Road from Polo Golf.
Vickery is a vibrant community where people live, work and play together. Virtually a town within itself, Vickery is a place where classic architecture and quality craftsmanship bond seamlessly with over 75 acres of green space and parks, and the convenience of having shops, restaurants, and recreational areas within steps of your front door.
With features such as large front porches, alleyway entries, and detached garages, Vickery's homes exude old world charm yet include all of the conveniences and luxury today's savvy homeowners demand—increased energy efficiency, home office wiring,
state-of-the-art kitchens, detailed custom finishes, flex space and more! There's even a community Intranet to connect residents and keep them informed of the many neighborhood events.
Home to the Forsyth County YMCA and walking distance to excellent elementary and middle schools, residents of this award-winning neighborhood are treated to amenities that surpass what is typical in most neighborhoods. Vickery's common
areas were sculpted into formal parks, gardens, and fishing ponds for all residents to enjoy.
Glen Willow Park, with its playground, ball courts and fire pit, plays host to many Vickery events including wine tastings, "Screen on the Green" movies, and the annual Concert in the Park.
Vickery Village – south Forsyth's celebrated shopping destination – serves as the hub of the neighborhood and boasts unique boutiques, fine and casual dining, gelato and coffee shops, salons/spas, office space, services and even a grocer complete with on-site butcher and gourmet prepared foods.
---
Below is a RSS Feed of all listings in Vickery Village. It's updated nightly. Click on any address to see the Map Search.

Vickery: The latest 18 properties from your search.