Great News for Vickery Village!
T. Olive Properties, along with an investor, has purchased 50 lots in Vickery Village and has plans to build homes and townhomes adhering the current Vickery Village architectural style.
This is great news for Vickery Village and should really help the community.
What are the T. Olive Plans?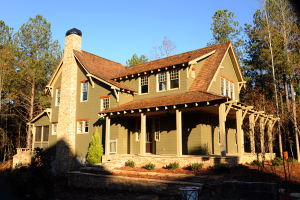 Of the fifty lots, the plans call for 14 Townhomes and 36 Detached Homes, four on basements. A total of 12 different models with initial pricing from $268,900 to $452,500, which are excellent price points for new construction in Vickery. This pricing should also benefit the existing residents concerned about price stability.
The current Vickery Village timeless architecture will continue with features like: detached garages, courtyards, cedar shake roofs and covered porches. Interiors will continue the current theme with ten-foot high ceilings, traditional floorplans from the era, beamed ceilings, hardwood floors, custom cabinetry and high-end appliances.
This is good to hear and easy to believe since the partners of T. Olive originally worked with Hedgewood Homes to build what you see at Vickery today.
Vickery is still a very unique and desirable community.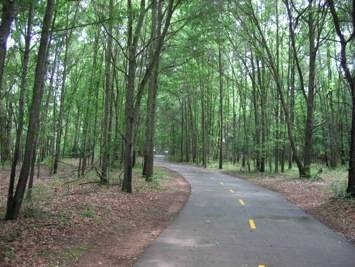 Along with the state of the art YMCA right on location at Vickery, there are great places to eat and relax, including: Robin Hood Tavern, Tanners, Cinco's and Sidney's Pizza. There are also stores and shops, with lots of potential and space for new ones.
The public school district is among the best in the country and the parks and recreation in the area are unmatched with both Midway Park and the Big Creek Greenway nearby.
Learn more about Vickery Village here and check out all the current listings. Or, contact us to learn more about the new construction available in Vickery. Right now, there are two spec homes currently under construction by T. Olive Properties.
About T. Olive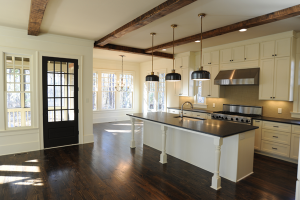 With a combined 24 years of custom home building experience, T. Olive Properties' Randy and Brian Schiltz have managed various construction projects throughout the country. Randy has the honor of being chosen to manage building projects for Southern Living and Cooking Light magazines, as well as many custom home clients in various locations in Georgia.
Brian has extensive construction experience with high-end coastal custom homes in Los Angeles County, California. In addition, he was the project manager for the first LEED (Leadership in Energy and Environmental Design) Platinum 2.0 rated commercial building in the United States.
T. Olive Properties is actively involved with the Earthcraft House program, feeling a responsibility to build comfortable, healthy homes that reduce utility bills and protect the environment. T. Olive monitors the latest in green building technologies and remains attuned to implementing cost effective building practices to help clients live in environmentally friendly, energy efficient homes. T. Olive Properties provides buyers the piece of mind offered with the "2-10 Warranty Program" on every home they build and all homes are Earthcraft Certified.