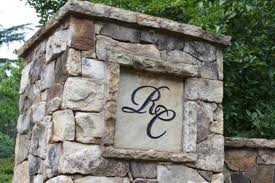 The River Club is one of the nicest private golf communities in the area. It's personally my favorite in all of the metro Atlanta area and possibly my favorite anywhere.
Given that, it's quite popular with the tire kickers and people that are just plain curious about this near-hidden community. We get lots of inquiries about the membership rates so recently, I checked with The River Club Management and obtained all the latest information.
The following is current as of July 24, 2012 and subject to change at any time:
Home Owners Association Fee in The River Club is currently $2985 per lot, per year, paid semi-annually.
Next, you have a mandatory Sports Membership.
The Mandatory Sports Membership has an initiation of $20,000 due within 15 days of closing. Monthly Sports Membership fee is $350/mo with a food and beverage minimum of $225 per quarter. This covers everything except golf.
If a lot is bought through Crescent Resources or one of the approved builders then the $20,000 is waived. Dues and food and beverage minimums remain the same.
If you want to add a Golf Membership, you upgrade from the Sports Membership.
There is an upgrade option for all new residents to include the Golf Membership. If purchasing a resale home or lot, the upgrade fee is $12,500 if the upgrade is made within 15 days of closing. If it is made after 15 days the upgrade fee is $15,000. Monthly dues are $675 and the food and beverage minimum remains $225 per quarter.
If purchasing a spec home from Crescent Resources then the upgrade initiation fee is waived with dues and food and beverage minimums remaining the same as listed in the paragraph above.
Also, at this time (July 2012) there's a one-time 2012 Special Assessment of $2750 due at closing, paid by the seller.

Bottom Line
The least expensive way to move into The River Club and become a member of the Golf Club is to purchase an existing builder spec home. In this case the $20,000 initiation fee and the $12,500 upgrade fee are both waived and you move forward with the $675 monthly and $225 per quarter food minimum.