Selling Your Atlanta Home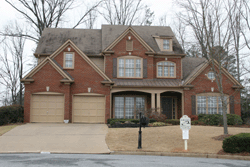 Windermere Ardsley
Listing, Marketing, Showing and Selling a home are not trivial items. You can either hire a competent Agent/Broker and have a good chance of selling, or you can easily find a lot of agents with no clue or plan and be completely frustrated.
Buying and selling homes is all about the internet now. You're looking at the internet right now and so are 97% of all the other home buyers out there.
To get started, you will want to get answers on the following questions:
Q: How much will your home sell for and how long will it take?
This can only be accurately answered after preparing and analyzing a Comparative Market Analysis, or CMA. You may find web sites offering automated CMAs produced by a computer, using your home address. These are meaningless.
To produce a True CMA, a Realtor must do some real work: research and analyze all the recently listed, pending and sold comparables, compare these to your home, and from that build a fact-based scenario, based on current market conditions.
To request a real CMA, one that will be as thorough and accurate as possible, I simply need the address of your home to get started. Use the Contact US form to the right to send the information and request a CMA.
Q: How do I best position my home for a sale?
This is best answered in person, after walking the home with you. But in general, your home needs to be as uncluttered, open and neutral as possible so it will appeal to a wide audience of buyers.
You only get one chance to impress a buyer, especially in this market with so much inventory available. Most buyers already know by the time they make it through the foyer.
Q: What is our Marketing Plan to sell your house?
Internet Exposure and Marketing
It's all about the internet. Are you currently looking for your next home? If so, you are probably on the internet!
According to a 2010 National Association of Realtors study, over 97% of all home buyers are using the Internet to search for homes. If you want to get your home in front of today's home buyers, you need a comprehensive internet strategy.
All my listings are displayed on the home page of my web site, not buried under the listings section. These link directly to your listing and gets your home in front on 100-300 unique visitors per DAY. This is a heck of a lot better than the average exposure from a yard sign or MLS listing!
Also, I run specific Google AdWord Campaigns for your specific listing that land on the information page for your listing. This is huge. If you are not familiar with this, just ask me to explain it.
You will not find this with any other Agent, as they likely do not have the expertise.
MLS and Realtor Exposure
Your home will be listed in the FMLS, the Multiple Listing Service as well as cross promotion on all our partner websites. You will also get the yard sign, brochure box and Supra Lockbox.
Broker Leverage
Here's another one almost no other Broker can offer. Virtual Properties has over 600 agents and an excellent inter-agent email system. Once a month, your listing will be emailed to all 600 agents. Many homes have been sold via this method alone.
Communication
We follow up on all showings of your home. We also stay in constant contact, reviewing and adjusting the marketing plan if warranted.