What's Important to You?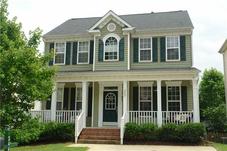 Back in the day, just married with no kids, the wife and I were both avid golfers. When my job moved me to Raleigh, NC my agenda was clear. I wanted a home in an inexpensive golf course community, preferably on the course, for under $200k. This was early 1990s when this was still doable.
The first community my Agent took me into fit the bill perfectly. So we pulled every home on the course under $200k, there were five, and I bought the second one we went into. I would of bought the first home I saw but there was a contingent contract on it already.
Easy, fun, efficient and smart! Never regretted any of the decisions, the community or the home.
Know Your Criteria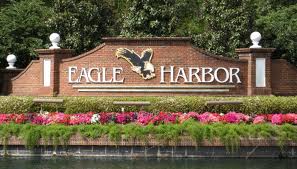 Years later, my work moved me to Orange Park, FL. At that time, my son was three and we were expecting child number two. Needless to say, we were not playing much golf anymore. Instead, I had switched back to tennis and played golf maybe twice a year. Now, we were concerned with schools, safety, cul-de-sacs, being around other young parents with young kids, and all that good young parent stuff.
Our price range had grown to around $300k max, so I shared all this information with my Realtor. The very first community we went into was Eagle Harbor on Fleming Island. We pull in, drive under the giant Oaks in the front, and what appears on the right: 16 clay tennis courts, filled with people. Down the road a little further, a JW Marriott style pool complex, filled with young kids. Check one and check two.
We proceed back and go into an under construction home, on the tenth fairway, and I do a quick walk through and say "how do I buy it?"
The Agent is shocked and says, well let me at least show you some more of the homes I picked for you, and at least one other neighborhood. I begrudgingly agree and off we go. I slept walked through five or six more homes and snoozed through the Pace Island Community. I then ask again, "how do I buy that first home you showed me?"
How to do it Wrong
Well, years later, as an Agent, here's what I see time and time again: total thoughtless home searching based on nothing but the complete shotgun method.
I've got clients making lists of literally 50+ homes. These homes are in all sorts of communities: old communities, new communities, private gated golf, public golf, no golf, communities known for tennis, communities known for swim, small communities with nothing more than EIGHT homes on a small street with no amenities, you name it!
This list looks like it was made by five different people, each with nothing in common. Super inefficient – literally like looking for cold medicin at CVS, except there's an hour drive between reading the back of each box.
How to do it RIGHT!
I don't profess to initially have a clue as to what my home buyer's true criteria are, but a huge part of my job is to help them figure this out and find matching possibilities for them. Before ever seeing a single house, buyers should really dig deep, put in some time, and figure out what their true criteria are.
With that information in hand, buyers stand a much better chance of finding that perfect home in the perfect community in the perfect location. One that will make them happy for years….until their criteria changes again, and they could probably do it very efficiently and have a great time doing it!