Big Canoe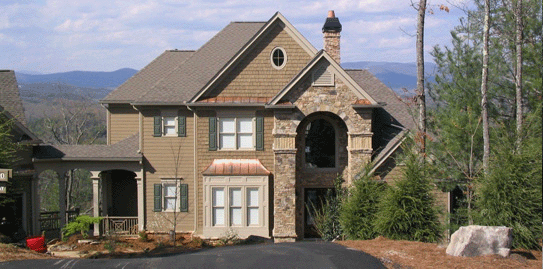 Big Canoe is a 27-hole Golf Mountain Community located in the North Georgia Mountains, East of Jasper in Dawson County.
Set in the foothills of the scenic North Georgia Mountains with elevations exceeding 3,000 feet lies the enchanted land known as Big Canoe. Today Big Canoe is the address of choice for hundreds of families, both full time and as a weekend or summer getaway.
Big Canoe has gained a reputation as one of the premier private mountain communities in the United States. The idyllic setting and small town atmosphere at Big Canoe enhance family and community bonds. With a wide range of cultural, educational, social, and family activities and events, Big Canoe is the perfect place to do all you want or nothing at all.
For example our 27-hole championship golf course offers a wide range of difficulties to test golfers of all levels. Our professionally staffed tennis program offers day and night play. Getting fit and staying there enters a new dimension when you visit our state of the art fitness center, complete with a five-lane indoor pool. The water at Big Canoe is a playground in itself with three lakes for swimming, canoeing and fishing.
Big Canoe is under development by Big Canoe Company LLC, a joint venture between the Byrne Corporation of Georgia and Greenwood Development Corporation.
---
Below is a RSS Feed of all listings in Big Canoe. It's updated nightly. Click on any address to see the Map Search.

Big Canoe: The latest 50 properties from your search.